Description
Transcend SATA III MTS825S 3D NAND Flash M.2 2280 SSD (500GB)
Brand: Transcend

Internal/External: Internal

Ports/ Interface: SATA III 6Gb/s
SSD Form Factor: M.2 

2280

Capacity: 500GB
Form Factor: M.2 2280
Read speeds of up to 540MB/s
Write speeds of up to 500MB/s
Flash Type: 3D NAND flash
Weight (Max.): 9 g (0.32 oz)
Dimensions: 80.0 mm x 22.0 mm x 3.58 mm (3.15" x 0.87" x 0.14")
Warranty: 3 Years
M.2 SSD 825S
Transcend's SATA III 6Gb/s M.2 SSD 825S comes with a small form factor and high-quality 3D NAND flash, upgrading your Ultrabooks and laptops in a snap. The SSD is designed with multiple firmware optimization technologies like SLC caching and LDPC ECC mechanism, which enhance the storage reliability and prolong the drive lifespan. A great difference can be made with a small upgrade.
Unparalleled performance
 Featuring the M.2 standard (80mm), the mainstream SATA III 6Gb/s interface and a powerful controller, Transcend's M.2 SSD 825S reaches incredible read and write speeds of up to 560MB/s and 500MB/s, providing 1.5 times faster boot time than conventional hard drives.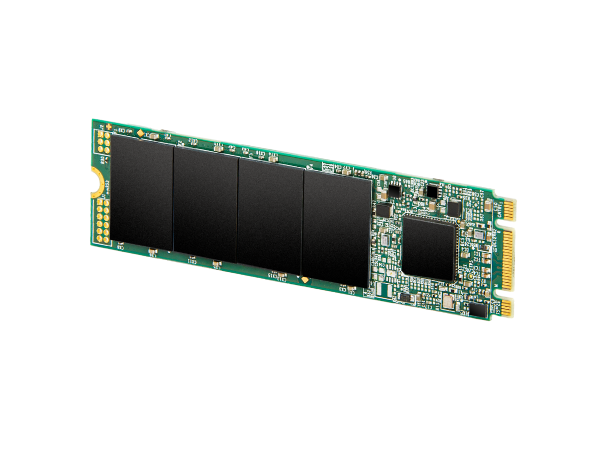 Designed for slim devices
The height of the M.2 SSD 825S is only 80mm, ideal for Ultrabooks and lightweight notebooks. Thinner and lighter than normal hard drives, the M.2 SSD 825S gives your computer a much needed boost while saving space!
Respond fast
 Dedicated to maximizing high-performance computing, the M.2 SSD 825S features 4k random file read and write speeds of up to 80,000 IOPS. It delivers incredibly short loading times and almost instant response for heavy graphics and multimedia applications.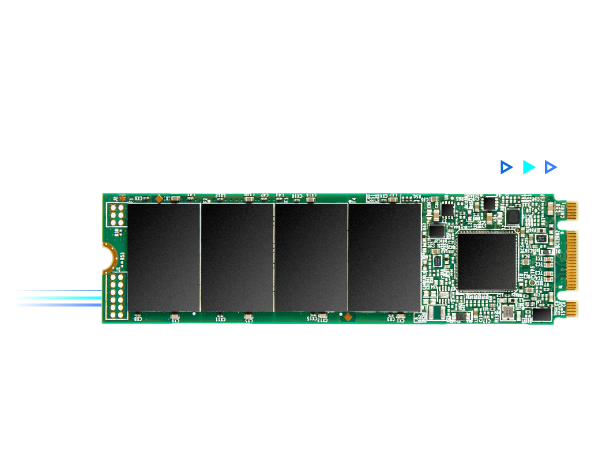 Store more in less space
Built with high-quality 3D NAND flash, the M.2 SSD 825S unleashes up to 2TB of capacity for your computer, adding more storage space and enhancing computing efficiency.
Remarkable reliability
 Despite its extra-small dimensions, the M.2 SSD 825S contains advanced features that allow the data to be stored more reliably and for the SSD to have a longer lifespan.